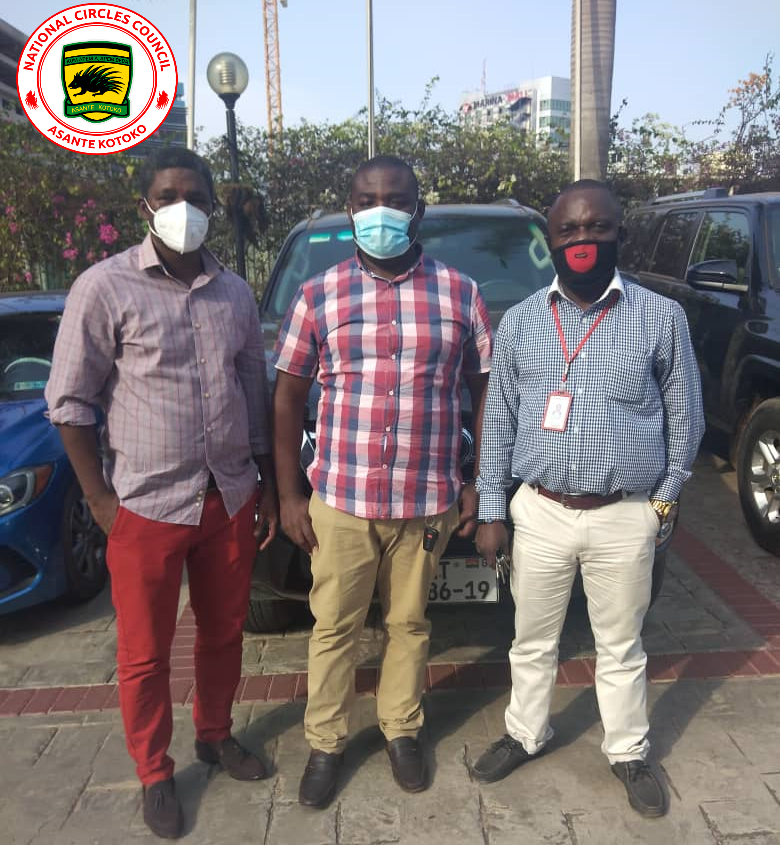 The leadership of the National Circles Council had a meeting this afternoon with Coach Maxwell Konadu to discuss issues concerning his departure from Asante Kotoko and the aftermath.
Coach Maxwell has shown good faith by returning the official vehicle, a Toyota Fortuner, to the club through the leadership of the NCC, and has been handed over to the CEO.
The NCC leadership has urged Coach Maxwell to withdraw the case at the status committee, and has also urged the club's management to settle the coach whatever is due him, and agreed on by both parties.
The NCC is therefore urging all Kotoko supporters to remain calm as the issue is being resolved amicably.
By: NCC Communications Department